Starting a series on this. The first of many?

Working through the need for praises...
Yesterday, among my many tasks, was wall washing. Yes, wall washing. One of those chores (like dusting, sweeping, baseboards, ceilings, wiping down cabinets, organizing sock drawers,
etc
) that seems almost pointless and necessary at the same time. The kind people are never inclined to even notice you did. But, be honest...
.
do you? From the outside I never would. So I can't get angry since others don't.
There are people who do. Who literally have the NEED to have everything they do, noticed and praised. If you do not, they will be more than happy to mention it to you, so you can praise them properly. I consider that behavior in the "Nagging Wife" category.
Nagging Wife Behaiors :
"You didn't do this right"
"You still haven't blah"
"You don't love me"
"You don't appreciate me"
"Friend's husband does this"
"Why don't we do this"
"Did you even notice this"
"Are you listening"
"Pay attention to me"
"Well I remember when you did this wrong"
"You never did thank me for this"
"Other people would love if I did this"
Think about it in reverse ladies. Would YOU like it if you had someone around you who never let up? Who was always riding you A88 on things you do wrong? Like a mean boss, bad teacher, evil babysitter or cranky mom? Someone who EVERYTIME you were around them they were NEGATIVE and COMPLAINING???????
BE YOUR OWN CHEERLEADER
Of course the key to this is to believe yourself.
You can't think your lying to yourself. You must realize that you truly are wonderful. Most nagging behaviors stem from issues the women are actually having.
I washed walls, I got no praise. I rarely get praise for everything I do, but I'm aware that he knows I do stuff. I list some things I do each day when he gets off work, not so as to be praised, but to let him know I did not waste my entire day away while he was working. Even though, he never asks me. He trusts me that I do, but I want him to know that trust was well placed.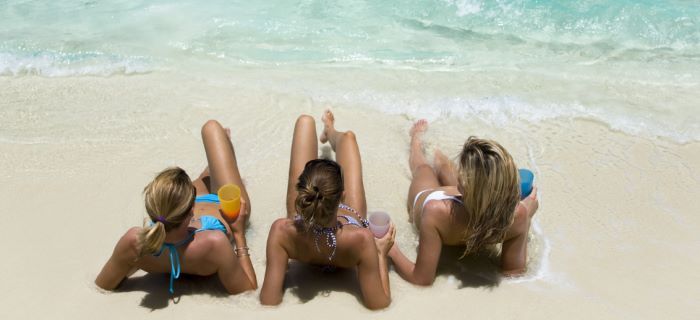 If you wanted them to appreciate you, take an alone
vacay
to see family or with your girls and leave him
to
the house by himself for a bit. REMEBER - you want your man to MISS YOU WHEN YOUR GONE...
not
throw a party. You want them to not want you to leave, to yearn for your return. The whole "I can't live without you", or "You complete me" sort of thing.
Unless you married to Homer Simpson or Al Bundy, in which case.... Run girl.
Now, If you consider a blog I posted before (
Do 4U
), mentioning something I often discuss with people, "battery charging" in regards to love. Thinking
on
that, YES you should get some praise. But you
gET
OUT WHAT YOU PUT IN. You put in UNHAPPY you get out UNHAPPY. Simple.
Try putting in fabulous wife stuff. Put in a little effort. Be THE HAPPY WIFE -
- Look good, even if
its
"no make up" good.
- Smile, laugh,
be
pleasant, open, talkative.
- Talk to him about his day, his problems, be supportive and understanding.
- Spoil him (make him cookies, rub his feet, back scratch,
etc
)
- Tell him he is amazing, and how. You love him, married him, so there has to be good there!
- Take care of your end, evenly. Think
halfsies
. If he works and you work, FAIRLY split up tasks (not all icky hard heavy
sucky
things him and sweeping cooking you) If you stay home, take care of all home tasks.
- Date nights are great, but make them around his time. If his job is tiring or stressful, don't nag about going out when he gets home. If he does not want to go out, then spend your nights in together.
- Try to take an interest in his things. Watch a show he likes, etc.
- Change up "love" routines. If he always starts, you start, if you do, play hard to get.
- Correct him in a more pleasant way, one he can absorb and won't block or ignore.
- Explain yourself, try to dial back the chick-
splination
and explain in a way he can understand.
- Impress his friends and coworkers. They will remind him how good he has it if you do.
- Try to enjoy his friends sometimes, entertain.
- Allow him mistakes and imperfection. Forgive. Let go of the little things.
- FLIRT, it keeps a marriage alive.
- BE HIS ROCK, FRIEND, PINUP, SERVENT, QUEEN, LOVER, AND SOULMATE.
-BE A POSTIVE THING IN HIS LIFE.
iF
YOU PUT IN GOOD (NOT OVERBEARLY IN A CRAZY DESPERATE WAY) THEN YOU CAN GET
GOOD
OUT!!!!
CHARGE HIS BATTERY! MAKE HIM FEEL LIKE A MAN AND HE WILL MAKE YOU FEEL LIKE A WOMEN. YOU CAN ENJOY EACH OTHER TOGETHER IF YOU JUST LET GO OF YOUR INSECURITIES, COMPLAINTS, WORRY, FEAR, STRESS AND SELF OBSESSION AND LET THEM CATCH YOU AND HOLD YOU TIGHT!!!!
So don't be a
begger
, or a
bitcher
. Be a blessing. And know that you are one.